The most popular styles of music 2023 in the Music Industry Genre List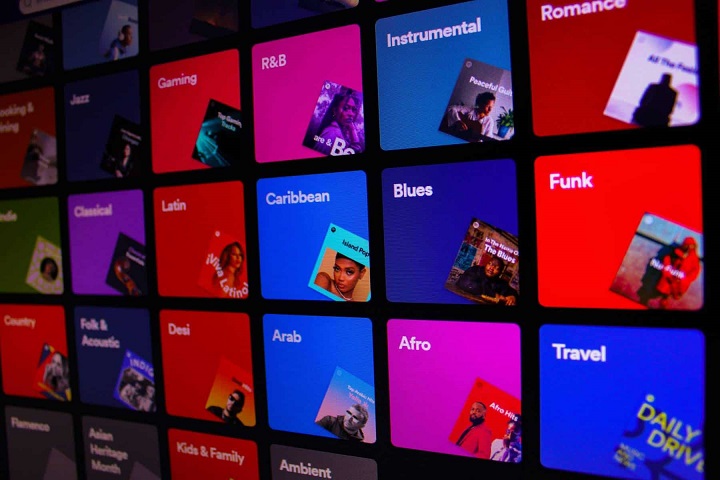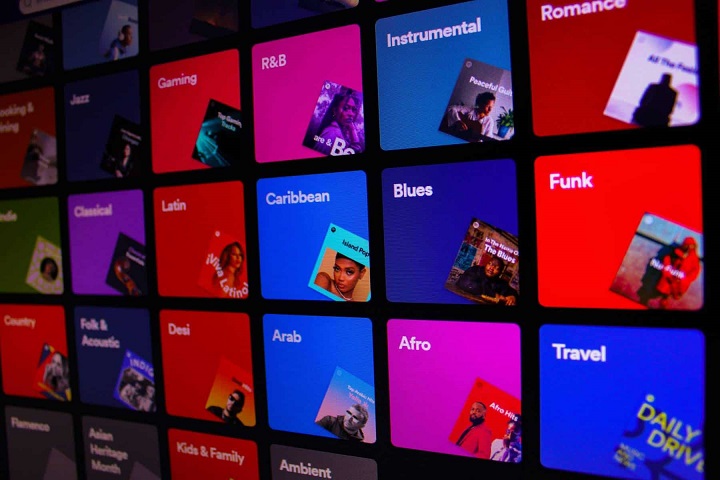 EDM, Dance, Pop is the most popular music genre worldwide, whereas hip-hop/R&B/Rap dominates the US market. 19 Top Genres of Music Explained, Popular music is music with wide appeal that is typically distributed to large audiences through the music industry. Music Genres: Understanding 19 Different Styles Of Music. But how are all these musical genres classified? Here is a list of 19 popular music genres and a look at their origins, main characteristics, descriptions, and some examples of the subgenres they have spawned to give you an idea of how music genres are classified.

1.Dutch House, Moombahton:
combined with the style of modern dance music has a very strong Latin American Central and South American style, and when you listen to it, you feel like you are at a carnival. It's hard if you don't want to shake your body.
House:
The rhythm is cheerful, with a variety of melodies and pleasant vocals, house dance music in Europe and the United States is loved by many
Techno (Peak Time, Driving) / Techno (Raw, Deep, Hypnotic):
The speed is fast and the rhythm is strong. A tough, dynamic, energetic and accessible subgenre with strong beats, massive dirty synthesizers, a tempo of about 130 beats per minute (BPM). Currently, the best artists/DJs are HI-LO, Maddix, Yellowheads, Cosmos 92, Ramon Tapia, Gregor Thresher, Roberto Capuano.
Trance (psychedelic song):
Trance (psychedelic electronics) is another kind of electronic dance music, the rhythm is relatively soft, with a little psychedelic and a little decadent feeling of another kind of high
Drum and bass (the sound of drums and bass):
Jungle (Jungle Sound) and Drum and Bass belong to the same type of dance music. As the name suggests, the song is strong and fast, combined with a lot of drum and bass sounds, it is very popular in Europe and the United States.
Latin / Latin Remixes:
A strong Central and South American style will make your body involuntarily sway after listening to it. Karol G, Bad Bunny, Farruko
, Jay Balvin, Ozuna are currently the best performers of Latin American dances in the dance and pop industry.
Breaks, Breakbeat, UK Bass:
It belongs to the same type of dance music as the Big Beat. Famous break beat artists or groups include Nanoray, Daniel Avery, Monaco, Mani Festo, Astrophysics, HAAy.
Hip-Hop, Rap:
Hip-hop and rap dance music are the favorite types of dance music of hip-hop friends. They originated in the United States and are combined with jazz in the form of rap. Dance music with musical elements such as R'n'b and funky. Famous artists or bands are Drake, Kanye West, Eminem, Travis Scott, Kodak Black, Jay-Z, The Weeknd, Taiga, Lil Dirk, The Future, Rod Wave.
Reggae, Dancehall, Reggaeton:
Reggae should be considered as a Jamaican folk song. There are folk songs or Hakka folk songs. There are two types of Reggae dance music. The slower rhythm is called Dancehall reggae, and the faster rhythm is called SKA. Famous performers or groups Vybz Kartel, Popkaan, Shatta Whale, Mavado, Alkalikal, Sean Paul, Employment Signal.
Old school/Throwbacks :
It is also a kind of Retro-style dance music-trends reflecting the style of the past have been described as old-school coolness, often referring to a kind of retro aesthetics. Old-school hip-hop, Pop (also spelled old skool) is the earliest commercially recorded hip-hop music and the original style of the genre
Rnb:
P=concord (rhythm), B=blue (blues), r-n-'BB is the main genre of American music, as well as a genre that singers around the world, such as The Weeknd, Bruno Mars, Miguel, John Legend, ne-Yo, Alisha Keys, are trying to imitate. RnB
Jazz:
Jazz is an important driving force behind the birth of jazz dance, but modern jazz dance is also influenced by classical music, rock music, disco and hip hop, and has developed modern jazz, disco jazz, rock jazz, new jazz, etc.
Mash-Up:
Rearrange and mix different types of music together. The content supports various types of musical styles, such as house, trance, funk, rock, Bass house, etc, and can also be naturally remixed by DJs. The best music pools are ClubKillers, DJ City, Remix Planet and artist JD Live, DanFX, Starjack, Dj Allan, Collin, Mario Eddie, Alex Guesta, DJ Kontrol.
Funk:
The bass makes up a very heavy share, and it's almost the leader who directs all the music. His emphasis is on a strong rhythm. For a song with a 4/4 beat, this is the first and third bars.The rhythm is very fast, and the sounds of horns, electric guitars and bass are often added to the music.
Club music:
The drums don't sound as heavy, not as shocking as at a disco. This emphasizes the feeling of completion of the music and a general understanding of the musical rhythm, melody and singing.
Electro:
Electronic music, music that is created exclusively by electronic synthesizers.
Deep House :
He has a very strong soulful voice, and the reason he is called DEEP is because he has a DEEP sense of bass. Famous artists Dani Corbalan, Future Frequencies, Svarloka, Rontorz, Paytro, Remundo, Deep Emotion, Flexxus.
Progressive House :
There is no soulful singing here, but more attention is paid to the melody and arrangement of the songs. Famous artists Tinliker, Andrew Bayer, Pride, EDX, Will Sparks, Sick People, Marsh, Simon Doty, Tinliker, Zack, Weekend Heroes.
Bootlegs:
What exactly is a bootleg in electronic music?
A bootleg is a remix made exclusively using the final, complete, integrated version of a song. Bootleg remix is a term used when a producer remixes a finished song without access to vocals, bass, melody, etc. Famous artists Flosstradamu, R-You, DJ scenes, Alex Dynamics, JD Live, Deville, Danny Diggz, PeteDown.